Born for "thin" — HDC300-THIN machine for Thin Wall Products
2018-11-27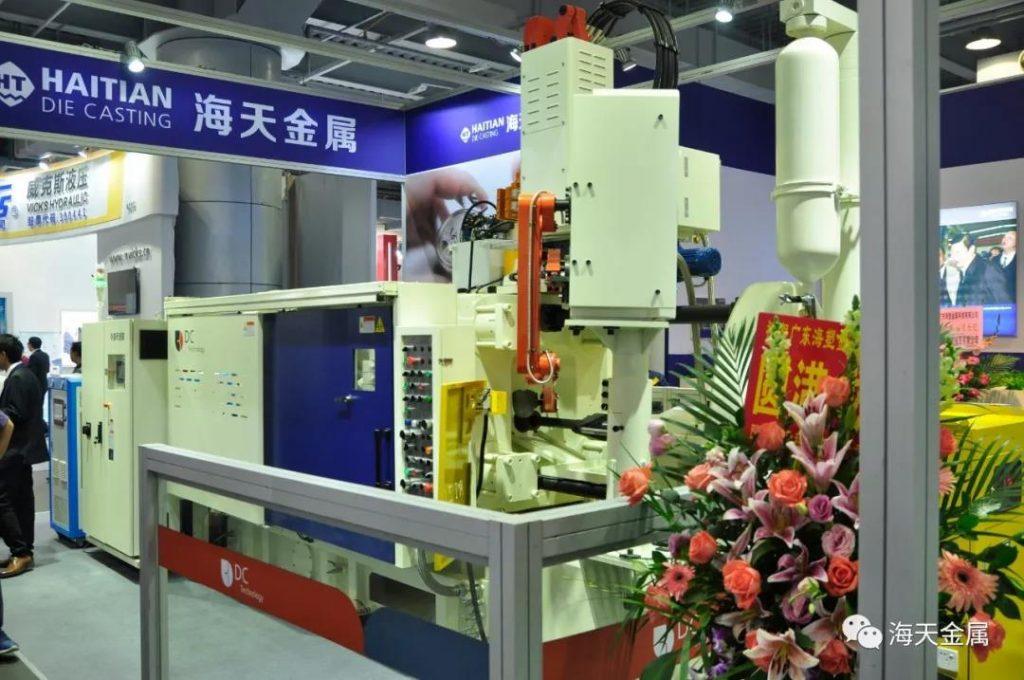 8th International (Dongguan) Metal Casting Show was ceremoniously held in Guangdong Modern International Exhibition Center on November 27th, 2018. With the development of electronic information technology, the demands and requirements of die casting components are increasing. In order to improve users' production efficiency and product quality, Haitian Die Casting unveiled the HDC300-THIN machine which is special for thin wall products at the exhibition, which connected with robots for grasp and spraying, feeding machine robot, and slag removing machine to make up an automatic production unit.
The perfect combination of the customized shot system and the high-quality mold open and close system makes HDC300-THIN a great success. The customized shot system has an acceleration up to 50G and a shot speed 10 m/s, which can effectively improve the quality and production efficiency of structural parts of the mobile phone, such as the middle plate of the mobile phone, camera bracket, mobile phone frame and SIM card tray.
The high-quality mold open and close system makes bigger the clamping force of the machine, great rigidity and high parallelism of the platen. Products can be grasped at any position in the state of mold open. In addition to the improvement of machine performance, HDC300-THIN, as the first type of special machine of Haitian Die Casting, the products have the characteristics of "reliable and durable" and solve three major problems in the industry (many air holes in products, uneven product thickness and low production efficiency).