Haitian Die Casting at GIFA 2023 in Germany
2023-06-19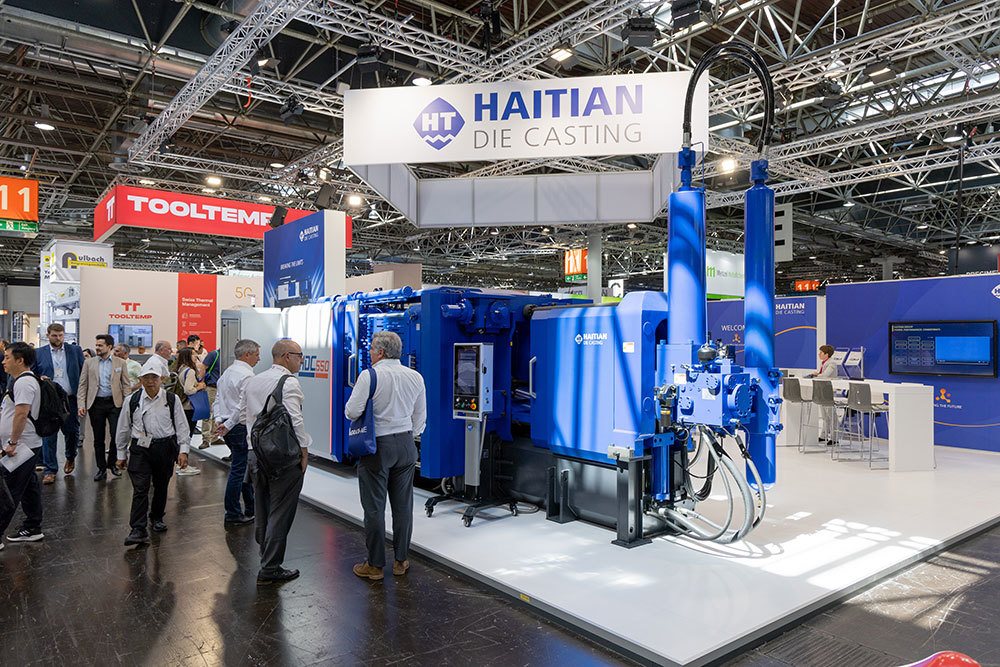 Highlights of GIFA 2023
GIFA 2023 ended successfully in Düsseldorf on June 16th. Haitian Die Casting introduced the latest HDC series high-performance medium and small-sized cold chamber die casting machines for the first time in Europe and presented a comprehensive range of solutions in the field of ultra large integrated die casting.
The showcased HDC550 cold chamber die casting machine at the exhibition has not only an appearance upgrade but also a significant breakthrough in performance. Its capabilities attracted numerous visitors and facilitated interactive exchanges. Our team provided explanations of customized solutions to customers, and had some signing of multiple orders on-site and achieving gradual breakthroughs in the European market.
During the exhibition, three significant strategic cooperation signing ceremonies were held, promoting high-quality industry development. The official announcement of the joint development of a 20,000-ton ultra large die casting equipment will further set off a new wave of technological innovation.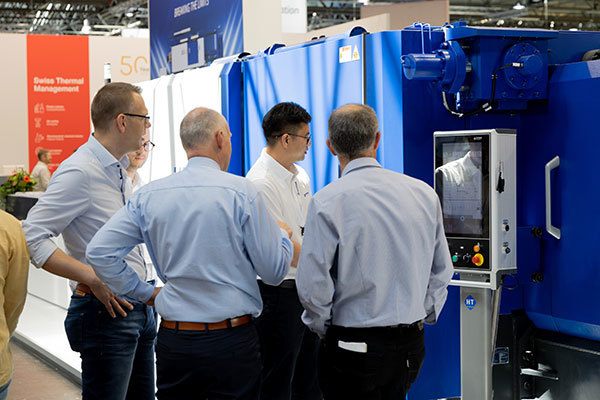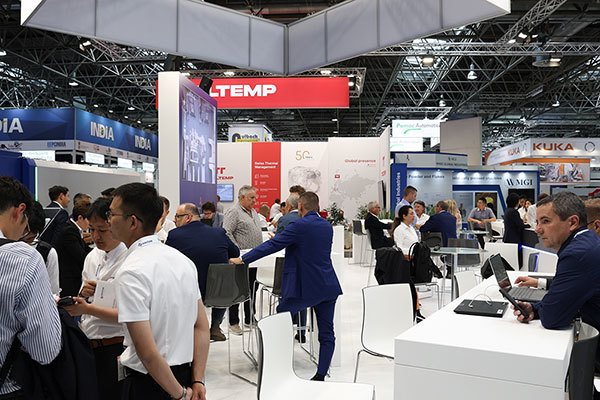 Focusing on casting, embracing the world
With the development of automotive lightweighting, integrated die casting is gradually becoming a must-have for automobile manufacturers. As a high-standard die casting solution provider, Haitian Die Casting fully understands market demands and has introduced efficient and energy-saving die casting equipment. Haitian Die Casting also actively contributes to the industry's development by filling the gaps in the integrated upstream and downstream industries and providing customers with a complete set of solutions and integrated trial mold services.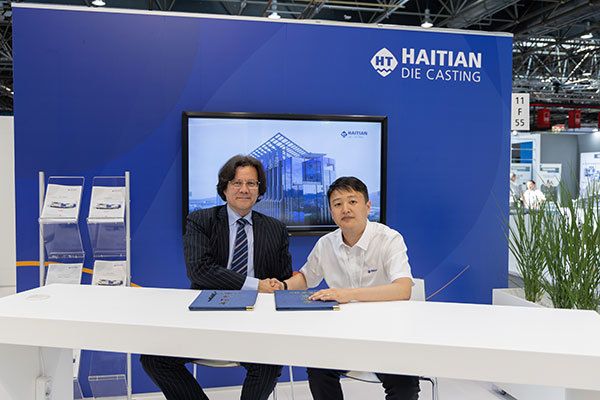 In recent years, Haitian Die Casting has actively expanded in overseas markets and emphasized on localized operations. Through comprehensive deployment in services, products, research and development, and other areas, Haitian Die Casting continuously connects with high-quality global resources and opens broader overseas markets. Haitian Die Casting broadens the product track through advanced manufacturing and demonstrates the determination and persistence of Chinese enterprises through independent innovation, bringing superior products and solutions to more places.