HDC1300-RTC of new technology and new concept
2018-07-22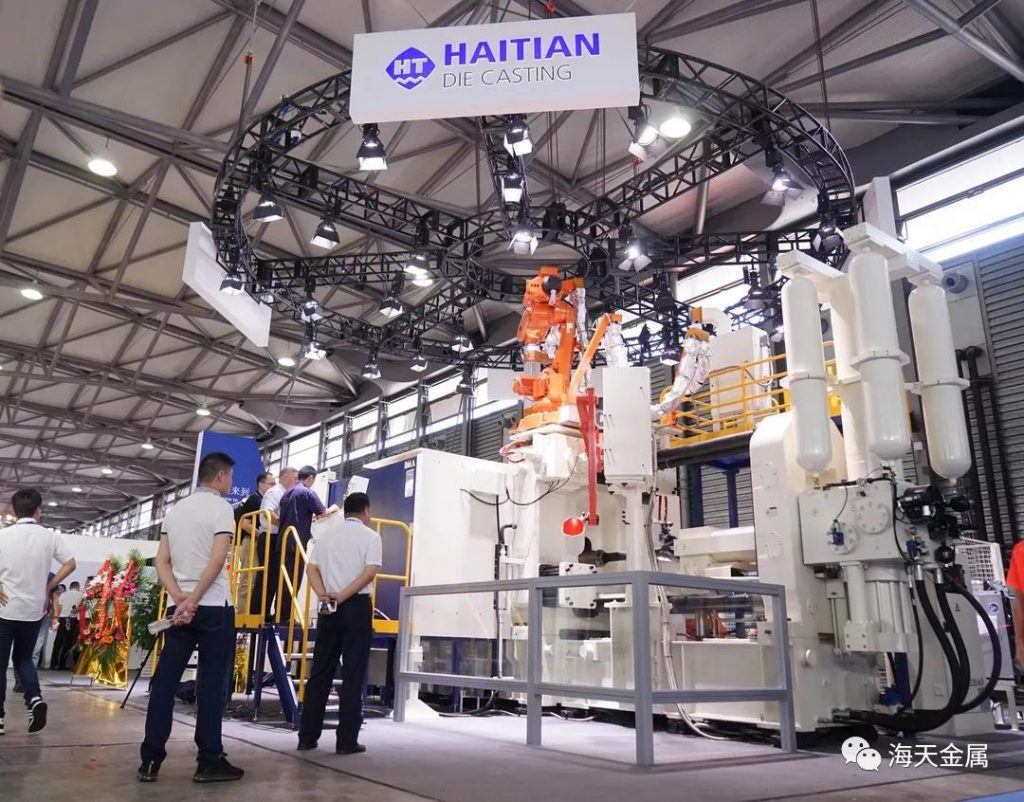 China Die Casting 2018 was ceremoniously held in Shanghai New International Expo Center from July 18th to 20th, 2018. Haitian Die Casting unveiled HDC1300-RTC cold chamber die casting machine with the largest tonnage at the exhibition, which connected with robots for grasp and spraying, feeding machine robot, and slag removing machine to make up an automatic production unit.
Haitian Die Casting held a press conference called "New Technology, New Thinking" at the booth at 10: 30 am on July 18th, which attracted the attention of numerous spectators and media. Mr. Le Xiaodong, general manager of Haitian Die Casting, expressed his warm welcome and heartfelt thanks to the spectators and said, "Haitian Die Casting aims at improving China's die casting technology to international advance level, always focuses on technology research and development since its establishment three years ago, and keeps upgrading its technical level, constantly catches up with new technology, which provides a guarantee for high-level shot equipment."
Mr. Xu Jianhua, head of Haitian Die Casting Technology Department, explained to the spectators and demonstrated its unique patented technology "double closed-loop full real-time control shot system" at the scene. The double closed-loop full real-time control shot system features simple and convenient operation that computer deals with input parameters. The average acceleration ≥ 40G and the instantaneous acceleration ≥ 60G, which is beneficial to molding thin-wall products; multi-stage shot, ten-stage shot and six-stage pressure boost meet various process parameters; even acceleration and precise control avoid air mix; end brake function effectively reduces flash and prolongs the service life of mold; all parameters in the whole shot process are controlled by a closed loop, so that the machine shot repeatability is high.