Haitian Die Casting expands global strategic partnerships
2023-06-14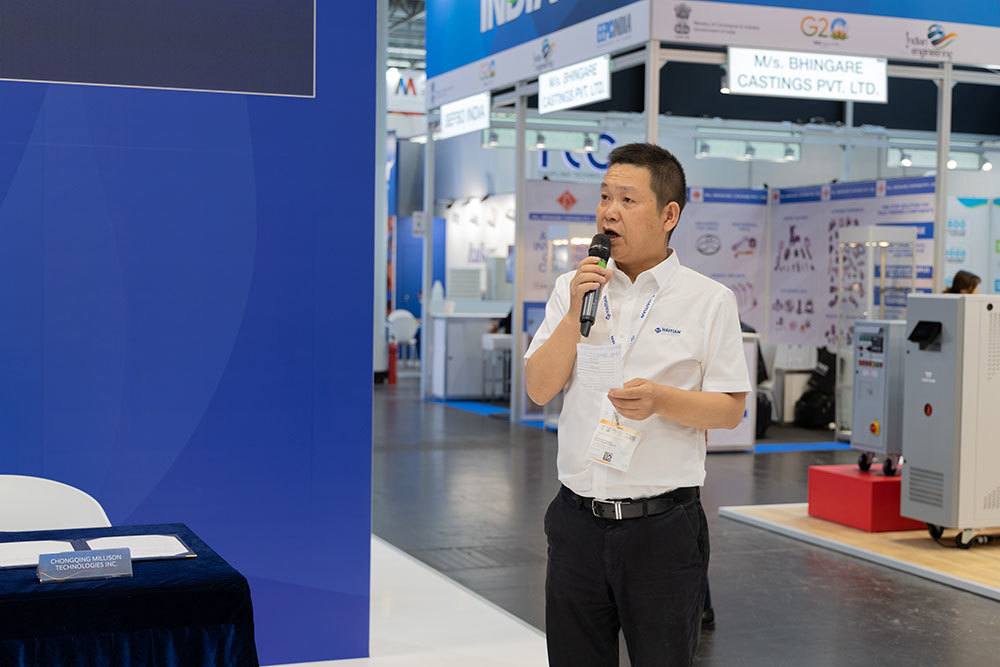 Represented for the first time at GIFA 2023 in Düsseldorf, Haitian Die Casting signs three strategic cooperation framework agreements with industry-renowned companies. These agreements were signed directly on the first day of the show at Haitian Die Casting's booth. The partnerships solidify their already highly synergistic activities for mutual growth and success.
Ultra Large Die Casting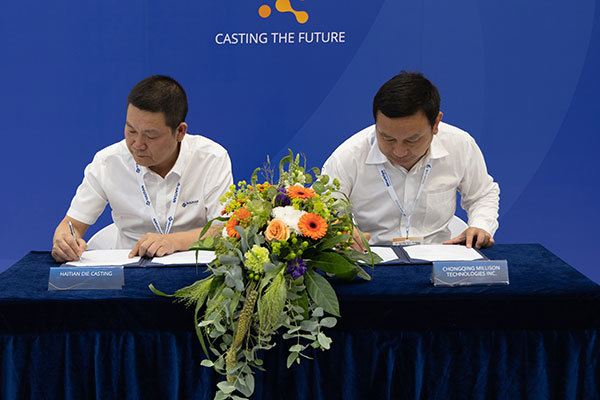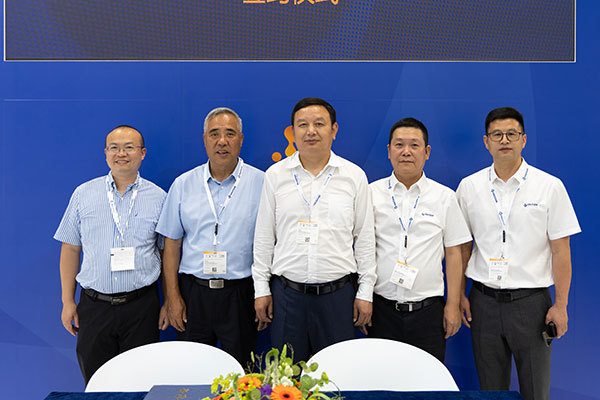 Haitian Die Casting seals a framework agreement for global strategic cooperation with Chongqing Millison Technologies Inc, a major player headquartered in Chongqing, China, specialized in the design and manufacturing of solutions for the automotive and communication industry. The partnership with Haitian Die Casting is based on a long-term joint development vision aimed at pushing and strengthening global strategic projects. The cooperation also includes technical development in the field of innovative production of ultra large die castings. In this regard, the companies announce the start of a joint project for an HDC machine with 20,000 tons clamping force.
High synergies with automotive supplier in Serbia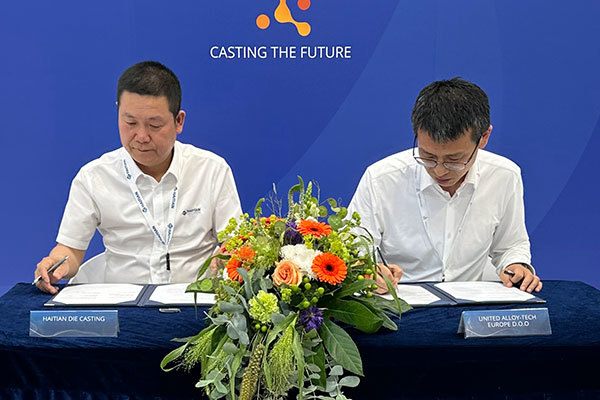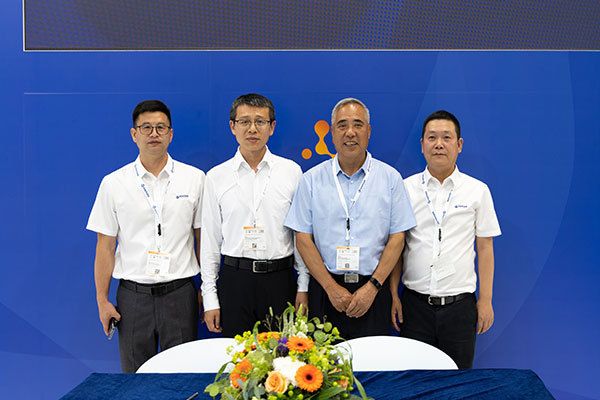 Another strategic partnership is established with United Alloy-Tech Europe d.o.o (UATE), a member of the internationally operating Minth Group. The China-based global player supplies components and accessories to the automotive industry in over 30 countries. UATE, based in the Republic of Serbia, is joining forces with Haitian Die Casting to leverage market synergies and resources, optimize cost structures and ultimately build a forward-looking expansion strategy.
Promising business models for Japan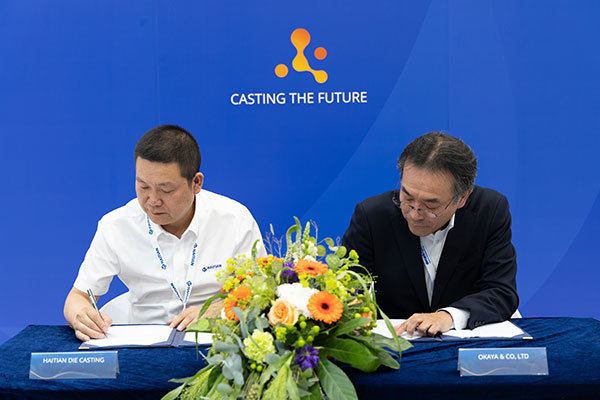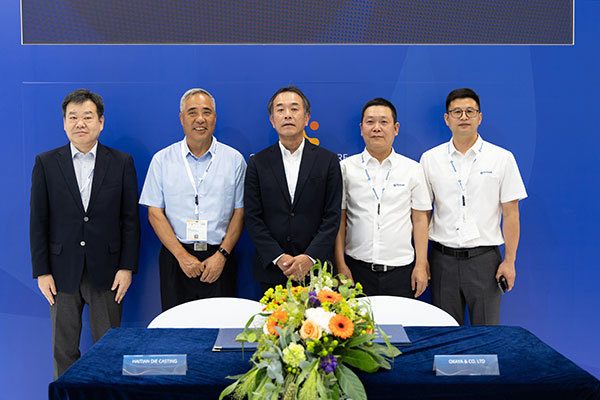 OKAYA & Co., LTD. is a world-renowned trading company based in Japan with an extensive and long-standing experience in working with Japanese automotive manufacturers. In order to serve the emerging and extremely dynamic BEV market with technology to the point, respective resources will be increasingly deployed in the future, benefiting both sides.
Mr. Le Xiaodong, CEO of Haitian Die Casting is very confident and emphasizes: "These strategically important partnerships not only strengthen the market position for all participants, but also give our global, dedicated Haitian team the opportunity to demonstrate our many years of experience in the development and manufacture of cold chamber die casting machines. Our common target is to provide real added value for our customers."
About Haitian Die Casting:
Haitian Die Casting is one of six business units of the globally positioned Haitian Group around Haitian International, the world's leading supplier of injection molding machines, CNC lines and smart solutions for intelligent manufacturing. Building on traditional roots and a value system focused on sustainability, the Haitian Die Casting team can draw on some 60 years of experience in the design and manufacture of manufacturing equipment.
Haitian Die Casting has in-depth knowledge of modern die casting technology and has been successful in the market with its cold chamber die casting machines for many years. To meet the rapidly growing demand for die casting manufacturing processes, a new plant with 139 hectares of production area was put into operation in 2021. In Beilun (Ningbo/China), cold chamber die casting machines in clamping force classes from 180 to 8,800 tons, but also the new HMG series for magnesium injection molding up to 3,000 tons, will be produced with immediate effect. The plant has a capacity of up to 4000 machines per year.