Haitian Die Casting Appeared in Ningbo Die Casting Industry Summit Forum and Beilun Die Technology Week
2023-03-07
From March 3 to 4, the 2023 Ningbo Die Casting Industry Summit Forum and Beilun Die Technology Week was held in Beilun, Ningbo. More than 800 representatives from the upstream and downstream scientific research institutions, and production- and service-oriented enterprises of the die casting and nonferrous casting industry chain attended the Forum. Haitian Die Casting, as one of the organizers, deeply participated in this grand event.
Lightweight solution for aluminum magnesium alloy
On the afternoon of March 3, the "Technical Theme Report" was held at the venue. Mr. Zhou Lianjun, Senior Application Expert of Haitian Die Casting, delivered a report themed by Application of Haitian Die Casting's Large Die Casting Machine and Magnesium Alloy Injection Molding Machine in Automotive Lightweight.
Taking the development of automobile lightweight as the starting point, Mr. Zhou Lianjun introduced Haitian Die Casting's integrated die casting solution, 8800T test mold service in the Global Application Center and the new HMG magnesium alloy injection molding equipment in detail by focusing on the current trend of integrated die-casting of auto parts. The report was wonderfully detailed and received good comments from the audience.
Factory tour
On the morning of March 4, the delegation of this forum went to Haitian Die Casting to visit Haitian Die Casting's Global Application Center and Die Casting Machine Manufacturing Base to witness Haitian Die Casting's strong equipment processing and manufacturing strength.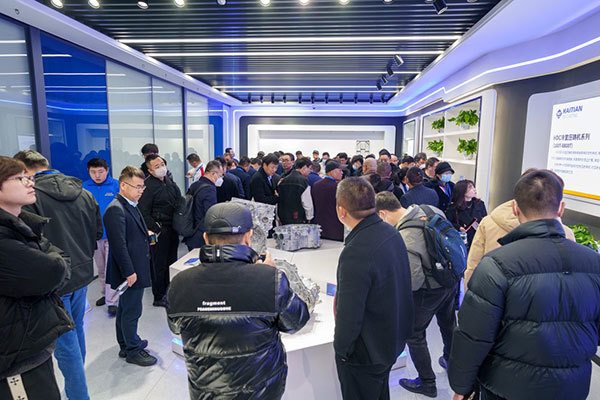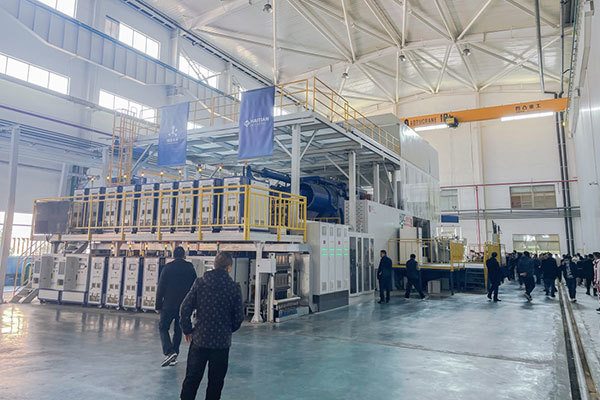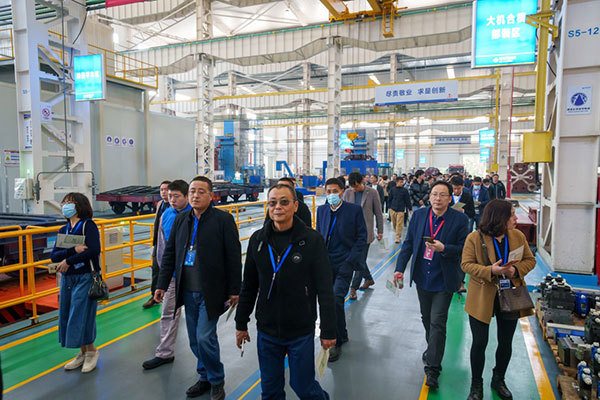 Haitian Die Casting's Global Application Center, as an extension of die casting machine services, with a total investment of more than 100 million, is equipped with 8800T, 3500T and 2500T double closed-loop full real-time control die casting machines, as well as a wealth of peripherals, to provide product testing, mold trial and small batch production services for global customers and mold factories. Since its opening, it has conduced a total of more than 100 times of mold trials, including more than 45 times of mold trials for structural parts and many times of super large integrated mold trials.
Haitian Die Casting has always been committed to providing technologically advanced, high-quality equipment and "timely, efficient and satisfactory" service to bring greater economic benefits and security for customers.
At the same time, Haitian Die Casting will continue to contribute to the development of lightweight and develop larger tonnage die casting equipment and magnesium alloy injection molding equipment, bringing more possibilities for aluminum magnesium alloy molding.