Haitian Die Casting launches in the City of Hardware – Celebration of the Opening of Haitian Die Casting (Yongkang)
2017-11-18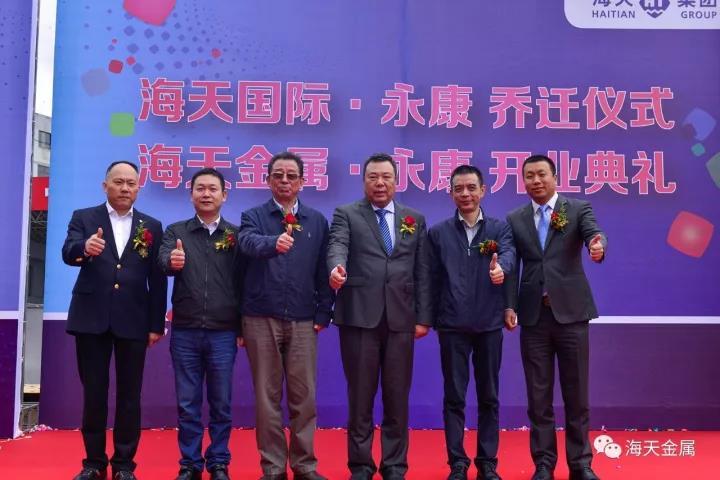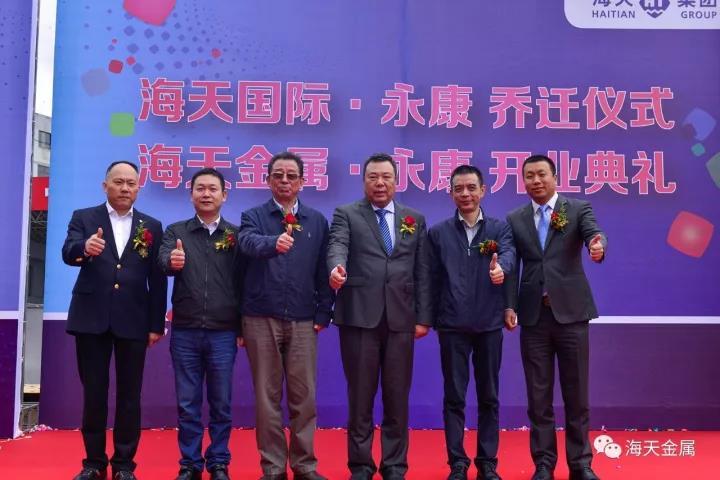 ▲(从左至右 左一:海天永康经销商程辉先生;左二:海天金属总经理乐晓东先生;中一:原上海军备区副司令丁善华将军;中二:海天塑机总裁张剑峰先生;右二:海天塑机副总裁贝海波先生;右一:海天塑机总裁助理叶静波先生)
Haitian Die Casting (Yongkang) made its grand opening with fireworks and applauses at 11: 00 a.m. on November 18th, 2017. Hundreds of guests and media friends attended the grand opening ceremony. Haitian Die Casting (Yongkang) is the only one agency authorized by Haitian Die Casting in Yongkang.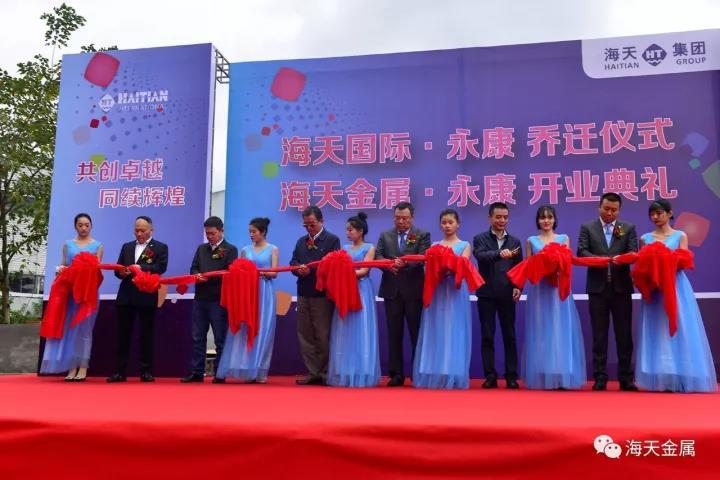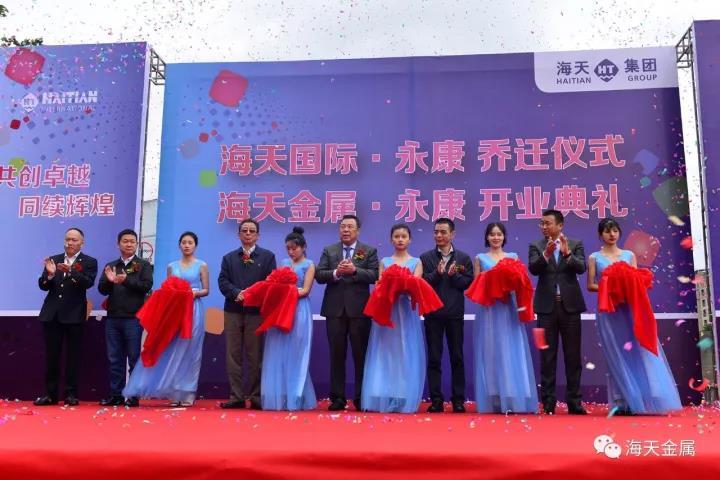 Yongkang is well known as a distribution center for Chinese hardware products. With the development of the times and technology, Yongkang has successfully upgraded from the traditional hardware to modern hardware. Haitian Die Casting, as the fifth industry of Haitian Group, adheres to Haitian's management philosophy of precise equipment manufacturing during half a century, and is engaged in a variety of series of die casting machines, aiming at independent innovation, energy saving, environmental protection, sustainable development and global market. Haitian Die Casting promotes the progress of die casting industry with the help of the advantages of the platforms of Haitian Plastic Machinery, Haitian Precision and Haitian Drive, and provides customers with cost-effective die casting equipment and complete solutions to realize competitive production capacity of die casting products with the concept of leading technology, reliable quality and efficient service.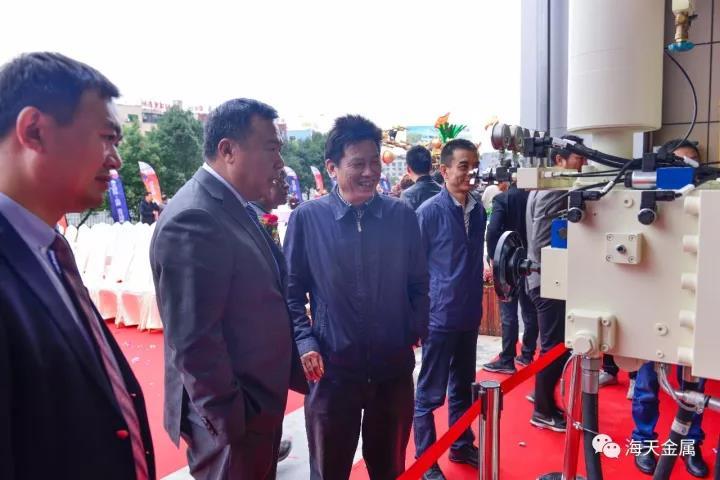 Mr. Cheng Hui, general manager of Haitian Die Casting (Yongkang) said, "Haitian Die Casting (Yongkang) will follow Haitian philosophy and improve service quality while improving customers' recognition to Haitian brand through "nanny-style" service. We will implement "service first" in order to achieve a win-win situation with our customers. Haitian die casting machines will also become the most critical business as well as Haitian injection molding machines, and will expand its outstanding performance and create a good reputation.

In addition, Haitian Die Casting (Yongkang) also held technical seminars after the opening ceremony to increase their understanding and knowledge of the die casting machines.