Thixomolding Magnesium Machine
HMG350 – HMG3000
In order to meet the increasing demand for automotive lightweight solutions, Haitian Die Casting acquired core patents for semi-solid magnesium alloy injection molding technology in 2022.
Thanks to our strong R&D and manufacturing capabilities, we have developed a thixomolding machine that is powerful, efficient, stable and reliable. The HMG Series is equipped with the robust yet flexible clamping unit of our Die Casting machines. The hydraulic injection unit with energy-saving servo hydraulics (in cooperation with Haitian Drive Systems) promises high performance and precision.
Extend the possibilities for magnesium alloy forming
Currently largest thixomolding machine worldwide

Application results with better density and higher mechanical properties

Environmentally-friendly, safe and reliable

Clamping forces up to 30,000 kN

Screw diameters up to 150 mm

Theoretical injection volume up to 10 kg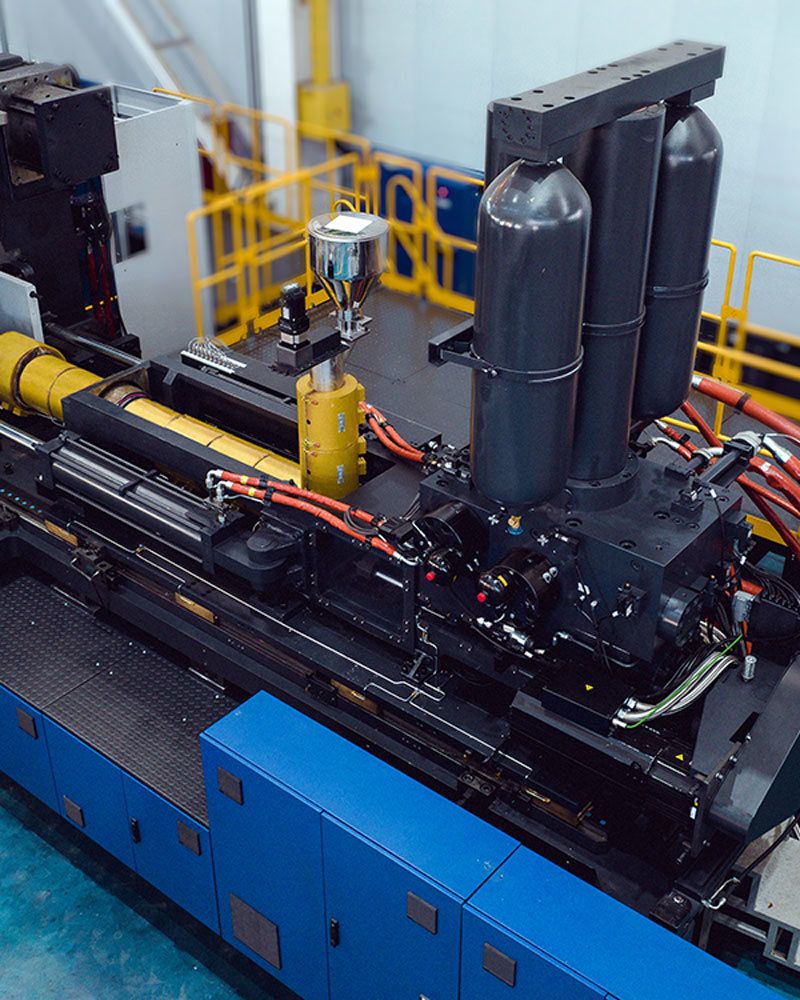 Injection systems with superior performance
Full real-time control injection system: equipped with inlet + outlet double-servo proportional valve control to realize speed closed loop control, real-time control cycle of 0.25ms, configurable multisection injection speed, wider process adjustment range, end brake function, better accuracy and higher repeatability
Injection speed of 0.05-5m/s with stepless speed regulation and excellent acceleration performance
Both metering ejection and metering rotation controlled by servo motor, with higher control accuracy, and real-time monitoring of metering torque and rotation speed
Injection unit cylinder, made of forged steel parts, more suitable for the high system pressure of 19 Mpa
Enlarged accumulator and nitrogen cylinder, with sufficient energy, small pressure drop, automatically relieved pressure in case of shutdown, and stronger and more stable injection
Injection electric heating circuit equipped with solid-state relay and dual barrel sensor for temperature measurement, making it more stable and safer.
High rigid clamping structure
Based on the structure of the die-casting machine, the clamping part consists of three thickened plates, a reinforced structure of the midplate, a special thickened large bar, a special lock shaft, and a bronze adjustment nut with aluminum poured inside
Auxiliary plate: The mold face of the mid-plate is equipped with P20 mold-steel auxiliary plate, which completely solves the long-plagued mold surface depression problem in the industry, and also improves the rigidity of the plate. (700 and above)
According to Haitian's unique hinge motion software optimization analysis, the mid-plate can be stopped at any position within the mold opening stroke, and the repeatability is high, effectively shortening the production cycle
The clamping part is equipped with a C-plate structure, which makes it easier to install the ejector rod (only for small and medium-sized machines).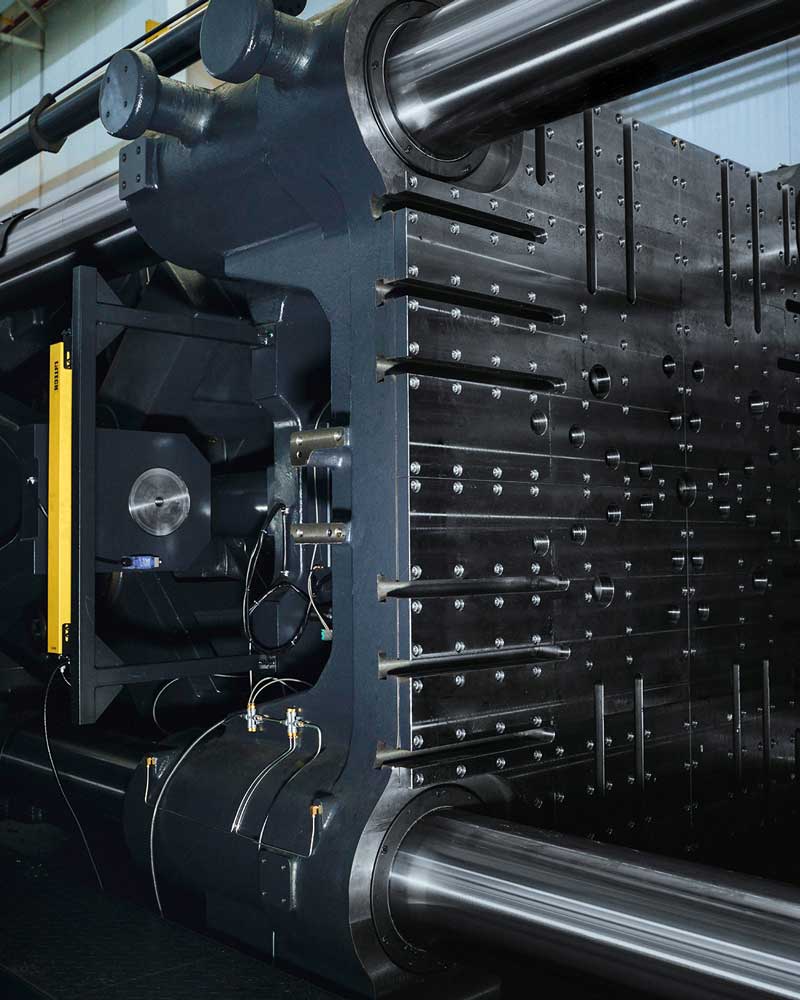 blanc
Clamping Unit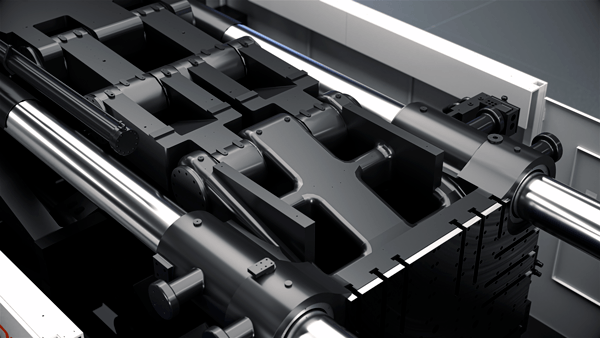 The mold opening and closing process can be efficiently stopped at any position.
The mid-plate is configured with a P20 mold-steel auxiliary formwork (700 and above models)
Injection Unit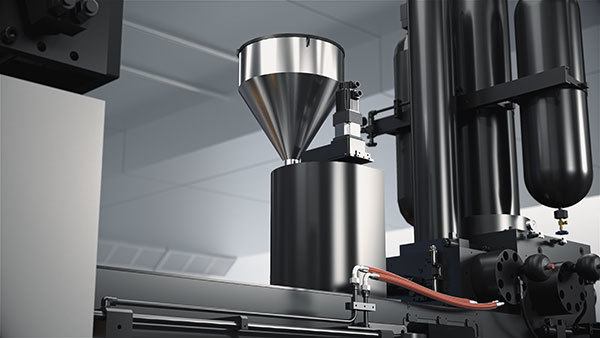 Full real-time control injection system with a pressure of 19MPa
For screws with a diameter of Ø130mm and above, it is equipped with a double-section barrel with low maintenance
Control Unit
The intelligent and powerful KEBA control system, for quick view of injection and storage curves, and it can be configured to interact with the intelligent factory management software
Drive System
Energy-saving and reliable high-performance servo system
Multiple hydraulic oil filtration
EtherCAT digital data interaction